One of the hottest boy bands from the late 90's / early 2000's is coming to the Shreveport area and bringing a Boy Band Christmas to the ArkLaTex!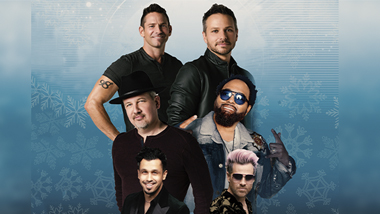 Jeff Timmons, Drew Lachey and Justin Jeffree from 98 Degrees.. along with Jamie Jones from All-4-One and Ryan Cabrera are kicking off their "Boy Band Christmas Tour" At Margaritaville Bossier City!
And you may or may not know this … but, the Shreveport area holds a special place in Jeff Timmons heart — his wife Amanda is from Shreveport!
Tickets are on sale now… Here's how to get yours A Boy Band Christmas: Friday, December 2 | Margaritaville Resort Casino Bossier City (margaritavillebossiercity.com)