Scattered showers this morning, heaviest rain arrives this afternoon in the Shreveport area according to KTAL NBC 6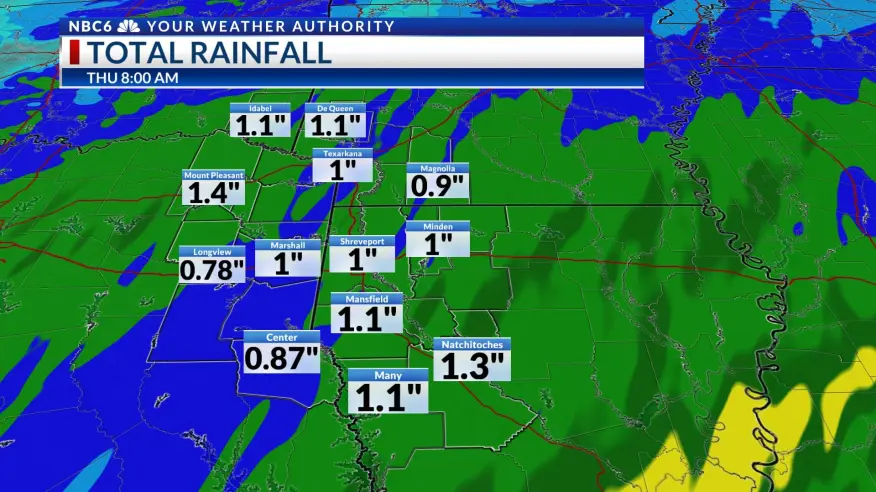 It is a messy setup for us today, to say the least. A strong Pacific low will begin to send scattered showers into the ArkLaTex this morning. If you're looking to get any outdoor things done, you will have to squeeze it in between showers this morning. By the early afternoon, the rain will increase in coverage and intensity, with a few thunderstorms passing through the region as a cold front arrives. In fact, many of us could see a steady rain from noon until 5 p.m. before the rain tapers off after sunset.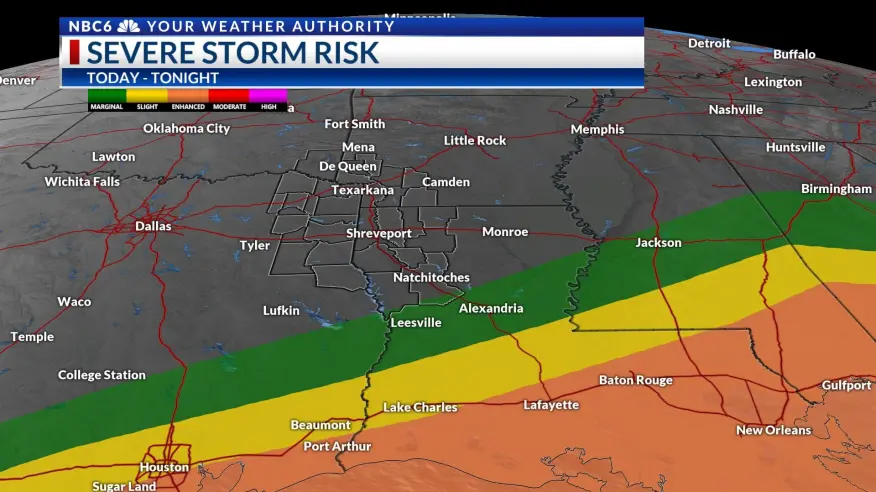 No severe weather is expected in the ArkLaTex, but a few storms passing near Sabine and Natchitoches parishes may be capable of high wind or small hail. The temperatures will be too cold today to support severe weather in the ArkLaTex, but warmer air will bring the threat of severe weather along the Texas and Louisiana coastlines.