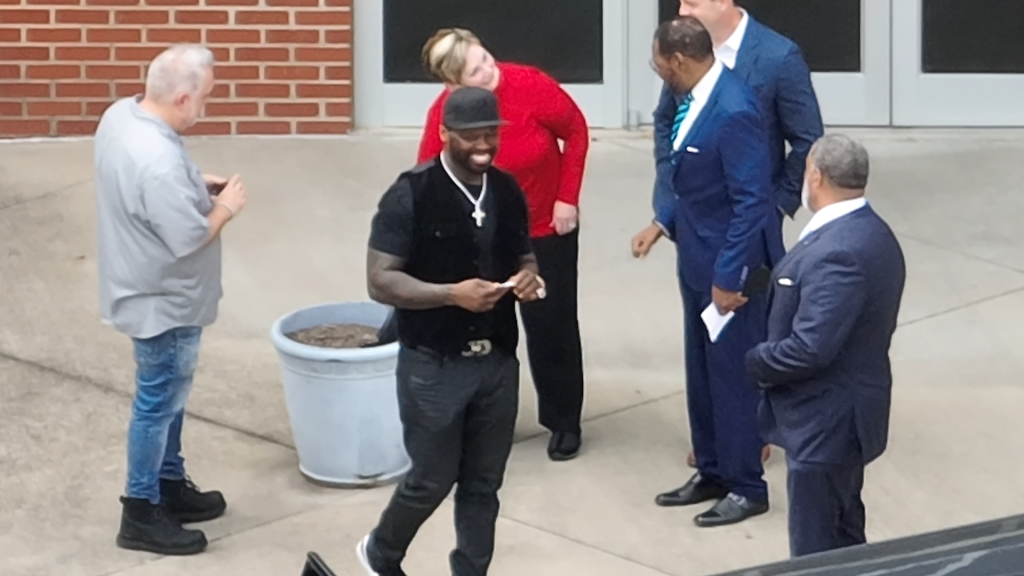 Our news partners at KTAL NBC 6 broke the story today:
Rapper, actor, television producer, and businessman Curtis '50 Cent' Jackson was spotted by NBC 6 News cameras today entering Millennium Studios on Thursday just after 12:30 p.m.
Millennium Studios was one of three locations Jackson was to tour today in Shreveport, according to a source with knowledge of the planned itinerary for the media mogul and several city officials. The other stops are Stageworks of Louisiana on Clyde Fant Memorial Parkway and Independence Stadium.
Last week, Variety and The Hollywood Reporter reported that Jackson and Fox Entertainment, a production company owned by Fox Corporation, had agreed upon a non-exclusive broadcast direct deal.