The weight loss and nutrition company Jenny Craig has reportedly told employees that they're shutting down operations.  All locations will close . . . and more than 1,000 employees will be laid off.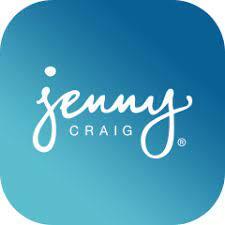 Jenny Craig was being shopped to investors for a while . . . either as a sale or to secure additional financing. Neither happened, so it's going belly-up.
There's a chance the company could spin-off into some kind of online-only situation . . . but for now, it sounds like it's coming to an end.
Jenny Craig was launched in 1983 in Australia. It came to the U.S. in 1985 . . . and it became one of the world's largest weight loss companies. Ten years ago, they had more than 4,000 employees working in around 700 locations.
The actual Jenny Craig is a woman from Louisiana, who was born Genevieve Guidroz. She married her husband Sidney Craig in 1979. Jenny is still around, but she's retired. She'll be 91 years old this summer.